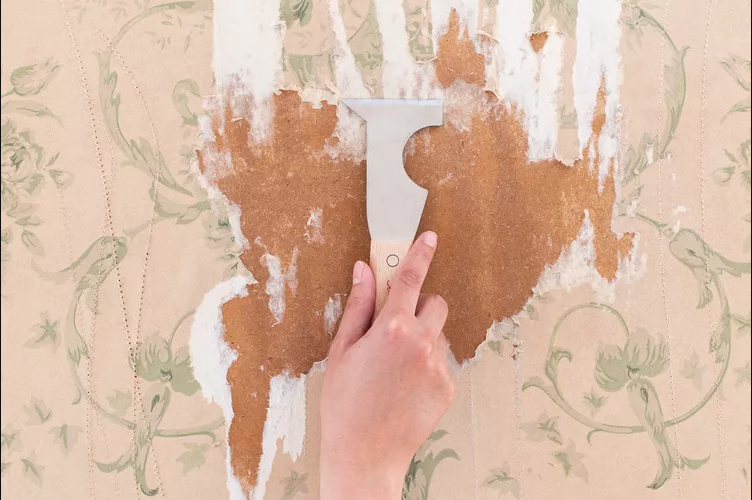 Efficient and Safe Wallpaper Removal: Prepping Your Walls for a fresh start
Removing wallpaper is a difficult and time-consuming task, but we often need to refresh the look of a room or prepare a wall for painting. The process usually begins by scribing the wallpaper. Make small cuts in the paper so that the wallpaper stripper can penetrate the adhesive and separate the paper from the wall. If the wallpaper is damaged, apply wallpaper remover to the wallpaper. This will break down the adhesive and remove the paper from the wall.

Removing wallpaper requires patience and attention to detail as well as the right tools. Wallpaper strippers, spatulas, spatulas and steam engines are some of the important tools associated with wallpaper stripping. Use the spatula to peel off the wallpaper and use the spatula to remove any remaining glue on the wall. The steam engine softens the paper making it easier to remove.

For safety reasons and to avoid damage to the wall, it is important to test the solution on a small area first before applying it to the entire wall. After removing the wallpaper, apply new wallpaper or paint. It is important that the walls are thoroughly cleaned and dried thoroughly before doing so.

DIY wallpaper removal can be messy, messy and time consuming. In many cases, it is recommended to use a professional wallpaper removal service. These companies have the experience and tools needed to remove wallpaper safely and efficiently. They also clean and prep the walls afterwards to save you the hassle and make sure your walls are ready for the next step, whether it's a coat of paint or new wallpaper.

When hiring a wallpaper removal service, it's important to choose a company with a good reputation and a track record of satisfied customers. Seek references and look at the company's past work portfolio to understand their expertise and the quality of their work. Prices vary depending on the size of the room and the complexity of the wallpaper pattern.

Overall, wallpaper removal can be a daunting task, but with professional help, it can be done quickly and efficiently without damaging your walls. Leave it to the professionals and enjoy a refreshed space.